Our speciality is the charter service industry. We have been in this field since we carried out our first mission on the 17th May 1989. Every day we help companies, organizations, schools, individuals, authorities and sports associations (amongst others) to get from their start address to their destination, whilst being taken care of by our brilliant drivers and staff.
Our aim is to always be better than the alternative. 
Tourists/Incoming
Would you and your guests like to experience our beautiful capital Stockholm? Maybe with a panoramic tour in one of our modern coaches, where we will take you to some of the different islands that make up Stockholm.

Why not pay a visit to the historical Vasa Museum, in the heart of our amazing city? Or get an insight into the career and life of ABBA, by visiting our ABBA Museum? Gimme! Gimme! Gimme! And take a trip up to our popular city viewpoint Fjällgatan and take in the unforgettable views of our unique city?
You could also visit the Royal Castle (maybe get a glimpse of our Royal family?) or maybe visit our famous City hall, where you will be able to see the incredible Blue Hall where the Nobel Banquet takes place every year. Did you know? Our sister company Delfinbuss is every year, given the honorary task to carry out the guest's transportations during the Nobel-week.
Why not take a sunny walk in the outdoor museum Skansen (a miniature Sweden)? – Take a stroll outside, surrounded by the old houses, in an environment taken straight out of Sweden's cultural rustic heritage. Whilst simultaneously being surrounded by Swedish wildlife.
Finishing this eventful day by taking a stroll down the cobblestones of Old Town; see the historical place where over 80 people lost their lives in 'The Stockholm Bloodbath', and maybe shop for some traditional Swedish souvenirs – maybe buy a Dala horse or cheese slicer?
At this point we would recommend a quick stop for some of the most delicious Swedish traditional dishes at either Tradition, Den gyldene Freden or Fem Små Hus (when in Stockholm – why not try our famous meatballs?). These restaurants will amaze you with their delicious meals and great service!
And don't miss out on a Swedish fika-stop with a cinnamon bun or a Semla in one of Stockholm's oldest coffeeshops.
We are also happy to help you book guides and museum-tickets for this exploring day of yours!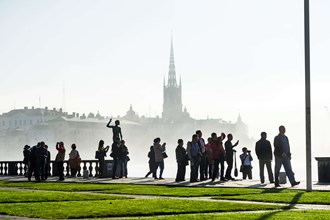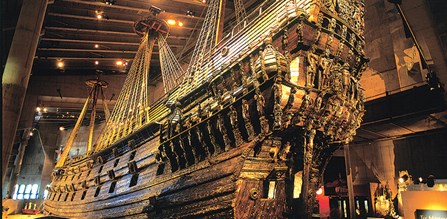 Companies
When your staff need a transfer to or from a conference center, a coach is the perfect means of transportation. Its practical, comfortable and environmentally friendly. We will get you from door to door and you will be able to even start the conference in the bus if you wish.
We have toilet, coffee machine and fridge onboard, as well as DVD Player, microphone, radio, CD-player and smartphone compatibility through our speaker system. If you need help in keeping up your colleauges concentration during the drive, we can arrange sandwiches, juices, fruit or any other catering needs you may ask for!


Sports Association
Is it not way more fun to "warm up" together before the game? Let the team travel with us to your next game and get into that winning spirit on your way there! If you are going to be away for a couple of days, it could be handy to have your own coach and driver to get you to and from your accommodation and arena each day.

If you travel by coach often, we are open to discuss a cooperation agreement. 
Contact us for more info!


Senior Citizen Societies
Is your union or veteran/military club planning a trip? We offer comfortable tourist-coaches and our drivers always have an extra hand to help the ones that need it. Wheelchairs and other aids can be placed in the luggage-department during the transport and will be taken out again at your stop.


Private event
Are you planning your wedding day, a fabulous party or any other type of event that you wish to transfer your guests to and/or from? We can provide the right vehicle for you! Maybe a VIP Sprinter with leather seats to carry your specially selected few.